It was crazy idea, Debora's idea actually. We have been planned trip to somewhere since several months ago. And it implemented last weekend. We started our trip from 5.30 a.m. Then arrived in Kawah Putih around 10 a.m. Took pictures there and got back at 11 p.m to somewhere we had not decided yet. After get any inspiration, we decided to Pasar Ah Pong, Sentul. We took a rest while lunch for some minutes in Rest Area. 4 p.m already in Ah Pong and we enjoy the crowd there. Afterwards got back to home at 6.30 p.m
Ya, it was tight-scheduled-trip. We spend our day mostly on the road. Otherwise that was super refreshing my mind. Thank guys!
More fun picture of us :)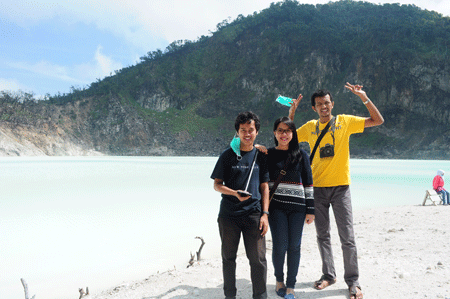 "Where The Land Inspires The World"